November 2017 Newsletter from The Nutcracker Lady
Interesting new items in the museum.
Joulupukki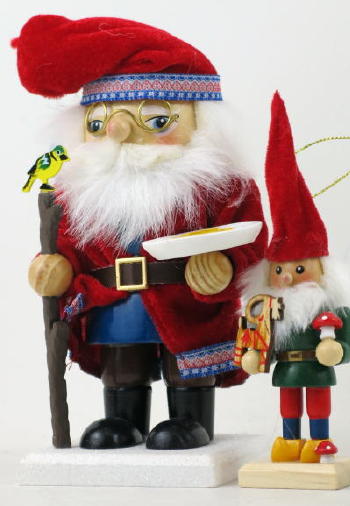 This is Joulupukki, the Finnish Santa Claus. Here he is with a "tonttu", a little gnome-like creature who helps craft toys in the workshop.
---
Little General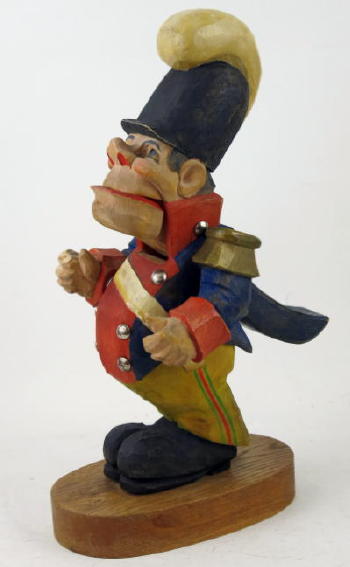 From Sonneberg comes this Little General strutting along in his tall plumed hat and fancy jacket.
---
Jester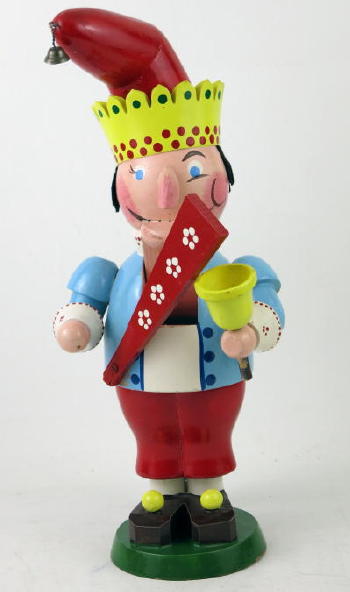 This Jester is one of Steinbach's earliest nutcrackers. It is very difficult to find, as few were made and fewer yet have survived.
---
Horse Head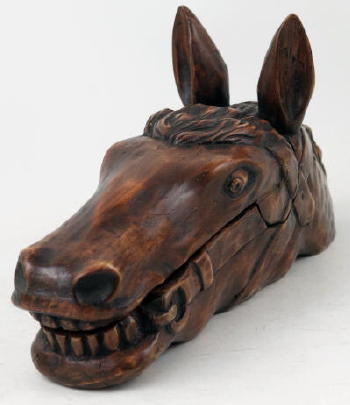 From Poland comes this large 13 inch horse head. It was donated to the museum by Susan Otto of Ohio.
---
Genghis Kahn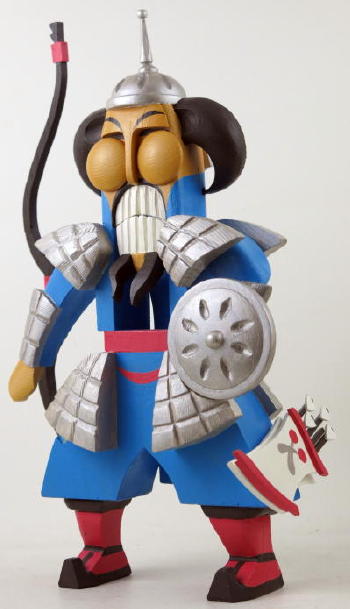 This fascinating nutcracker was created in the likeness of Genghis Khan by Russian Artist Anatilij Titos.
---
A Forest Creature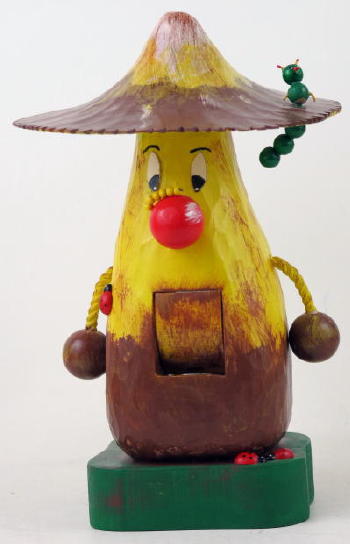 This Forest Creature is believed to have been made in Germany. Note all the little creatures that cling to him.
---
A Crow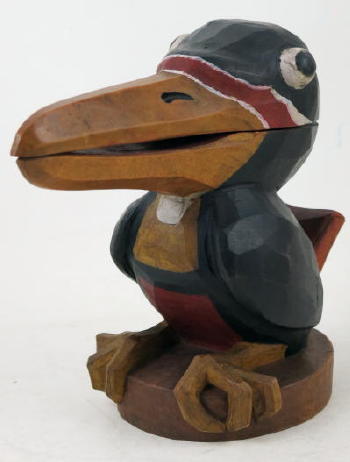 This very interesting Crow crafted in Sonneberg will crack nuts in his beak.
---
A Gnome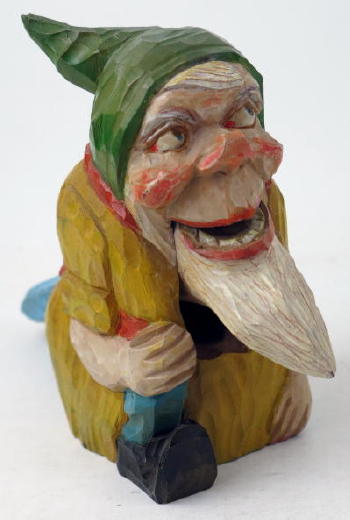 From Germany comes this little Gnome. From his expression, he must have found something very interesting!
---
Quick Links
Federal ID #91-2143303

A Non-Profit 501(c)3 Organization
Contact Us
735 Front Street
P.O. Box 2212
Leavenworth, WA 98826
(509) 548-4573
MUSEUM HOURS
Open 7 Days a Week
1:00PM - 5:00PM

Nutcracker Museum Mission Statement:
"To foster and encourage the interest of the general public of the importance of nuts in the diets of humans throughout history and in the evolution of the nutcracker. No other tool or collectible has shown such a wide diversity of material and design as the implements used to crack the hard shell of a nut"
Museum Admission:
Adults - $5.00 (Ages 17 - 64yrs)
Seniors - $3.50 (Age 65yrs +)
Youth - $2.00 (Ages 6 - 16yrs)
Child - FREE (Ages 0 - 5yrs)
Active Military - FREE (Spouse & Children Free with ID)