Admissions
The Leavenworth Nutcracker Museum is a non-profit organization dedicated to fostering and encouraging interest of the general public in the history of nutcrackers, their creators and the importance of nuts in the diets of peoples throughout history.
Museum Hours...
Open Daily 1:00 to 5:00 p.m. - All Year Around

Seniors, 65 & over.........$3.50
Adults, 17 to 64............$5.00
Students 6 to 16...........$2.00
Children 5 & under.........Free
Active Military families...Free

It is necessary for the Nutcracker Museum to charge a small admissions fee to help keep our doors open to the public.

In honor of our military, active Military and their immediate family are admitted free of charge.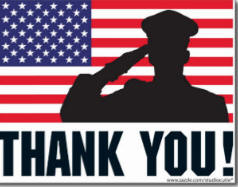 ---
Quick Links
Federal ID #91-2143303

A Non-Profit 501(c)3 Organization
Contact Us
735 Front Street
P.O. Box 2212
Leavenworth, WA 98826
(509) 548-4573
MUSEUM HOURS
Open 7 Days a Week
1:00PM - 5:00PM

Nutcracker Museum Mission Statement:
"To foster and encourage the interest of the general public of the importance of nuts in the diets of humans throughout history and in the evolution of the nutcracker. No other tool or collectible has shown such a wide diversity of material and design as the implements used to crack the hard shell of a nut"
Museum Admission:
Adults - $5.00 (Ages 17 - 64yrs)
Seniors - $3.50 (Age 65yrs +)
Youth - $2.00 (Ages 6 - 16yrs)
Child - FREE (Ages 0 - 5yrs)
Military & Families - FREE