September 2017 Newsletter from The Nutcracker Lady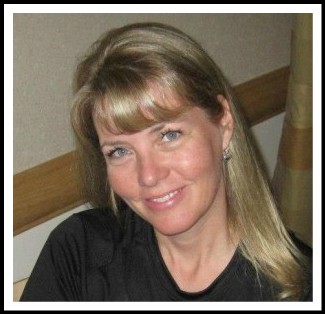 This month we want to feature one of Americas most popular artists, Nanette Hilton. Her nutcracker designs are produced by the Kurt S. Adler Company and are crafted in China.
Nannette's designs are found worldwide on products including fabric, puzzles, posters, calendars, holiday and home décor. She is also known for her writing skills and she has written and illustrated children's books, instruction books, and trade publications. On top of all this, she has traveled the country teaching decorative painting to students young and old at conventions, seminars and in private studios. She believes everyone is an artist at heart.

Here are some of Nanette's nutcrackers found in the Leavenworth Nutcracker Museum.
Nursery Rhyme Characters by Nanette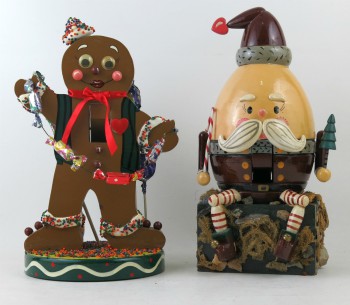 Nanette has a knack of bringing story book charactersto life. Children love these characters!!!
---
Halloween is Coming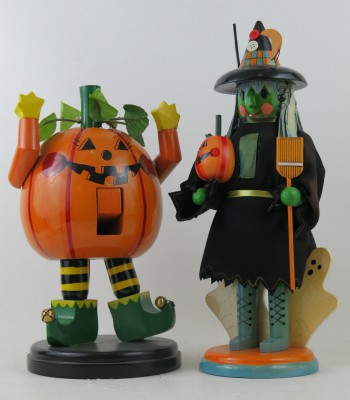 This Jack o'Lantern nutcracker would be great as a centerpiece for your Halloween Party.
---
Thanksgiving is right around the corner...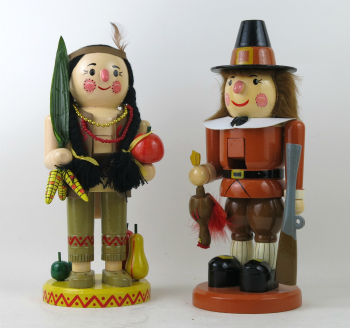 The Pilgrim and Indian are great examples to teach the children about the real meaning of Thanksgiving.
---
Two of her wonderful designs...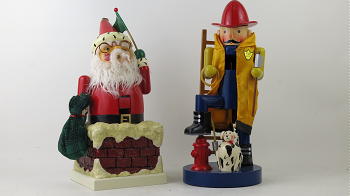 Nanette has sculpted many different figures for our enjoyment and the Fireman and Santa are two of her best.
---
The Nutcracker Suite...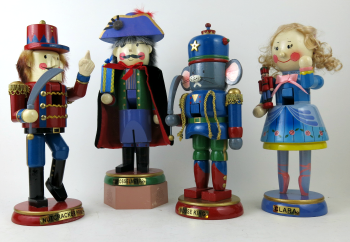 The story of Clara and her nutcracker is truly enhanced with Nanette's rendition of characters in the story.
---
Thank you Nannette for bringing so much joy to so many!!!

Arlene Wagner, The Nutcracker Lady



Leavenworth Nutcracker Museum


Email: curator@nutcrackermuseum.com

Quick Links
Federal ID #91-2143303

A Non-Profit 501(c)3 Organization
Contact Us
735 Front Street
P.O. Box 2212
Leavenworth, WA 98826
(509) 548-4573
MUSEUM HOURS
Open 7 Days a Week
1:00PM - 5:00PM

Nutcracker Museum Mission Statement:
"To foster and encourage the interest of the general public of the importance of nuts in the diets of humans throughout history and in the evolution of the nutcracker. No other tool or collectible has shown such a wide diversity of material and design as the implements used to crack the hard shell of a nut"
Museum Admission:
Adults - $5.00 (Ages 17 - 64yrs)
Seniors - $3.50 (Age 65yrs +)
Youth - $2.00 (Ages 6 - 16yrs)
Child - FREE (Ages 0 - 5yrs)
Active Military - FREE (Spouse & Children Free with ID)