The museum has a number of different, even strange nutcrackers that are worth a second look. Here are some that are featured in The Art & Character of Nutcrackers.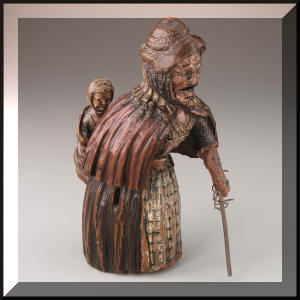 This 18th century nutcracker from Germany depicts an older woman with a baby on her back. By lifting the baby, the nutcracker opens. A blacksmith's wrought iron was utilized during a later arm repair.
---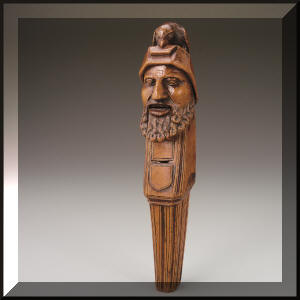 Just the bird on the head makes this nutcracker interesting, but even more interesting are whistles in the handles. Since nuts were cracked at the end of the meal, could they have been used to call for more nuts?
---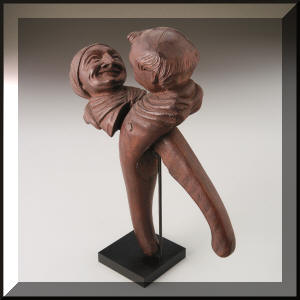 This romantic couple will kiss each time a nut is cracked. The nutcracker was carved in Switzerland in the 19th century.
---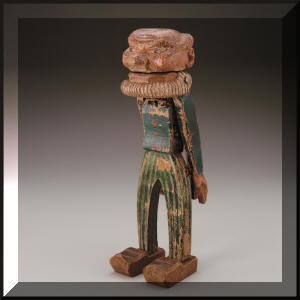 This nutcracker has an unusual working mechanism as the mouth opens when the arms are lifted in back of the body. It was made in southern Germany in 1850.
---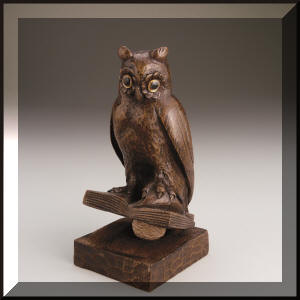 A carving of an owl standing on a book was hinged to a wooden block to make this nutcracker. An indentation was carved in the stand to hold the nut in place as pressure was applied.
---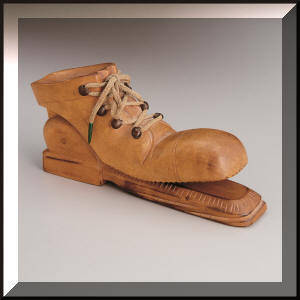 This carved shoe which serves as a nutcracker was created in Holland in the middle of the 20th century. Metal hooks and a shoestring are added for authenticity.
---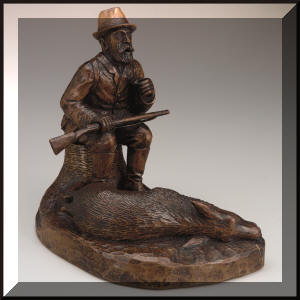 This hunter will sit on the nut to crack it. A hinge on the figure allows the body to move forward so the nut can be placed in the cavity on the stump.
---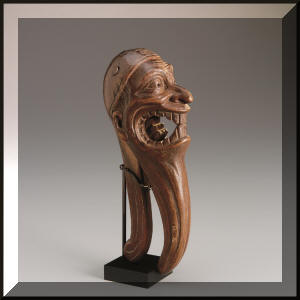 The cheeks of this nutcracker have been eliminated as the carving was done so you can see the action as the nut is cracked. Carved in Switzerland late 19th or early 20th century.
---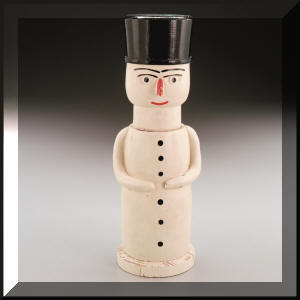 This Snowman nutcracker was made in the 19th century in Seiffen by Wilhelm Füchtner. A nut is placed in an opening in the back and the nut is cracked as the snowman is hit on the head.
---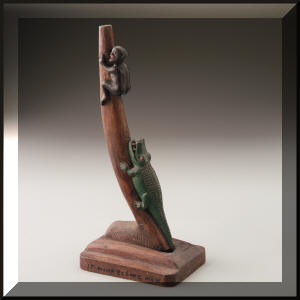 The design of this nutcracker shows that a crocodile is chasing a young boy up a tree stump! The whole figure moves back from to base to reveal the cavity for the nut.
---
Arlene Wagner, The Nutcracker Lady



Leavenworth Nutcracker Museum


Email: curator@nutcrackermuseum.com